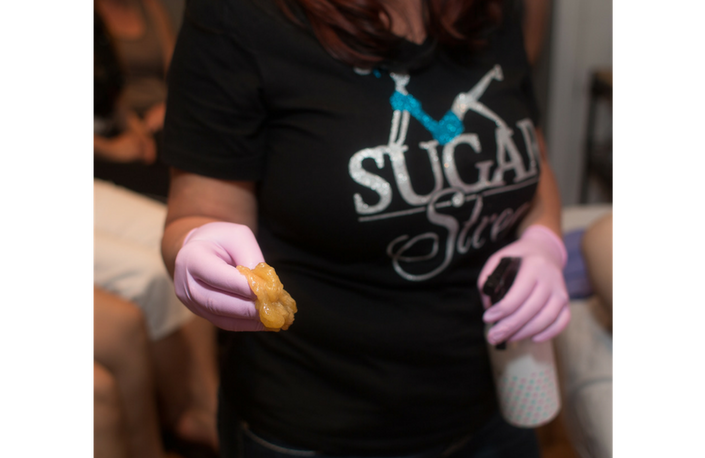 Hands On Sugar Training
Join us for step-by-step hands-on training with one of the founders of Sugar Streak.
So you want to sugar and there are only a million and one options out there...how do you choose the right course for you?! Sometimes it's a simple thing like location that almost makes that decision for you and sometimes it's more about the instructor or the content or the length of the class. This course is taught by one of Sugar Streak's founders, Heather Wilson. For over 15 years, she has not only provided the service in her own studio, she's trained hundreds of professionals as well, bringing her expertise and her experience to every class..and we try to keep our classes fairly small. The more attention you have during this foundational portion, the more skill you have to build on.
During class, we'll talk about a few things such as the product line, getting to know sugar paste, the hair itself but also how the hair and skin interact so that you can help your clients make the changes necessary for the ultimate sugaring services to achieve the smoothest skin. From there, we sugar. We sugar legs, underarms, faces and bikini to brazilians.
Now we know and are fully aware that you can find products that don't require certification as well as courses that are online or one day and if that's your jam, go for it. Here's why we do what we do: our business is built specifically on our skill-set, so it makes sense that the better you can be when launching a new skill, the more you can expand the service. Sugaring is a technique-based skill so the time spent in class allows you to work through your hiccups while an Educator - with years of experience - can help you tweak your technique. Your certification is simply a shout-out to you (go, you!) and one way we let the world know we're not only licensed but highly trained in the services we offer.
A final thought: Because of how our brains work, two days is highly conducive for training. While you sleep, your brain literally restores complex information and triggers changes in the brain that solidify memories, strengthening connections between brain cells. Research shows that while you're sleeping, pieces of knowledge can be pulled together from different experiences and parts of the brain to create novel concepts or "ah ha" moments. That's a BIG deal when you're getting ready to launch a new service with your clients.
We seriously hope you choose us for your education and product, but more importantly we hope this gives you enough information to make the most informed and best decision for taking a sugaring course!
Your Instructor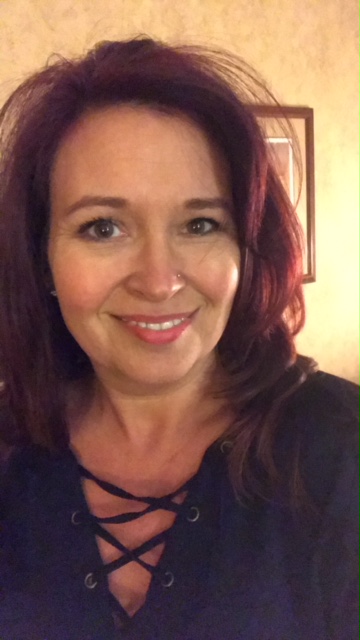 Part teacher and part entrepreneur, Heather loves Kenny Chesney, her family and her two tiny Yorchi's. Possibly in that order.
And while all of the above is true, she also has a passion for teaching, empowering others and more than 20 years of experience in the beauty industry. She is co-owner and Director of Education for Sugar Streak - our professional body sugaring product line as well as co-owner of Sugar Streak Studios.
Course Curriculum
Hands-On Comprehensive Training
Available in days
days after you enroll
Frequently Asked Questions
When does the course start and finish?
Choose your date & location by visiting the Training & Education tab on SugarStreak.com. Once there, choose Education Classes and send a quick email over to
[email protected]
to let us know which one you've chosen. Classes are typically held from 9a to 3p on a Sunday and Monday unless otherwise organized, so be sure to watch the dates. We have a 1 hour lunch that is held mid-day.
How long do I have access to the course?
This is our hands-on training. With your training, you receive lifetime access to Sugar Smarts to support your training.
Before you go any further, we'd like to create a little clarity on how all this breaks down.
Once you register for class and choose your class date and location, you'll want to be sure you place an order for your sugaring kit at sugarstreak.com. You have two options, one with a sugar warmer (Deluxe) and one without (Basic). During class you'll use our products but once class if over, the more you can keep your hands in that sugar paste, the better your skills will be. Even if you're in a studio that provides product for you, practicing at home will fine tune your sugar skills exponentially!
Our classes typically begin at 9:00am Sunday morning and will run until 3:00pm. Monday we will do it again beginning at 9am and staying until 3pm. We will have one hour for lunch each day. Lunchtime varies, but we plan for 11:30-12:30 each day.

Class is designed to be relaxed and fun so please dress comfortably for both days. We recommend that you either wear or bring with you shorts or stretchy pants that will allow access to the upper inner thigh and a tank top of some sort for access to the underarms. DO NOT SHAVE BEFORE CLASS FOR A MINIMUM OF 7 DAYS!
One more time In case you missed that…. be sure to let your hair grow the week prior to class! All students sugar each other during class and you'll have a better understanding of how sugaring works and its effectiveness if you have hair to be removed, not to mention being able to thoroughly explain it to your clients. The areas we sugar: full legs, bikini line, underarms, brow & lip. At the end of class we will also sugar brazilians. We DO sugar each other in class, please be prepared to participate for the benefit of everyone.

If you have any trouble placing an order for a kit, please contact us at 210-495-3333 and let us know you need to place an order for a training kit. If this order is not placed 7 days prior to class, you will not have a kit ready for you. It will be shipped after class at your cost.
If you have any questions, please don't hesitate to contact Heather at 817-999-5155 via text (for the fastest response) or Tracie at 210-495-3333.